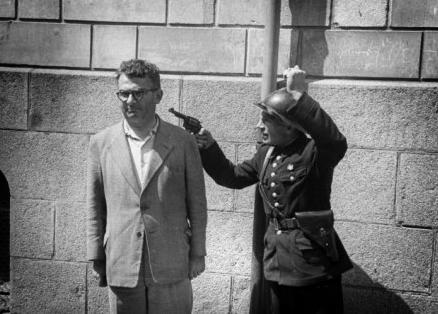 Apart from all the Chumbawamba collaborations over the years, I've been involved in a few other recordings. The recent ones are listed here.
COIL & SPRING
I've written the lyrics for this song on O'Hooley & Tidow's new album 'Hum', out now. The 4-star Guardian review is here.
LOOKS & SIGNS
Written for Bettina Schelker's 2007 album 'Honeymoon Is Over' on Foundagirl Records. Bettina supported Chumbawamba, beautifully, on a thousand tours of Germany.
FERRY CROSS THE AIRE
Written for Carl Puttnam's solo album 'Old Masters'. The album is Carl – velvet of voice and of trouser, and lead singer of Cud – with Alaric Neville, long-time Chumbawamba sound-man and equally snazzy dresser.
REAL MEN CAN WEAR PINK
Written for the 2011 Freya Abbott Ferguson album 'Get Well Soon', there's a link to the song here. It's on No Masters.
CANCER SONG
I co-wrote and recorded this with Tracey Curtis on her 2013 album 'Thoughts In The Dark' on Irregular Records. It came about after we shared six months of telephone calls about Tracey's mum and my Dad having cancer treatments at the same time.
WASH MY EYES / GOODNIGHT
Vocals on two songs on Leslie Carey's album, Yellow Balloon from 2011 on Bardsong. I met and worked with Leslie while living for a year in Arden, Delaware. Leslie tried unsuccessfully to turn my daughter Maisy into a piano-player, and became a friend instead.
Video for PLUMHALL'S 'Learning How To Talk' written for their album 'Thundercloud'.
"Without music to decorate it, time is just a bunch of boring production deadlines or dates by which bills must be paid."
(Frank Zappa)