TEA-BREAK OVER, BACK ON YOUR HEADS: NEWS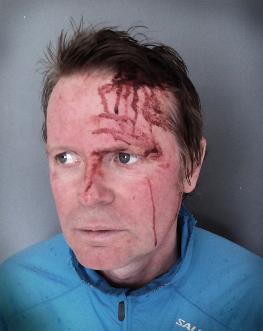 Having a Listen to The Beatles' White Album, Again, and Again
It's on the blog page. Beatles haters, skip it and listen to 'Aftermath' instead. Or that Beefheart one with the fish head.
A blog, hastily written with nothing but love for the great Roy Bailey, who died this week. A bloke in flat cap and braces with a voice like an angel and a furious sense of injustice that fired a lifetime of incredible songs.
How Not To Update A Website
It's been a busy year, but now it's calming down. I've been too distracted to keep up with the most basic website maintenance, theatre and art and choiring have been seeping into all the gaps in my life.
Self-employed people are driven by the fear of not having work. It's mad. I admire people like Beccy Owen (collaborator and friend) who works crazily hard but has the ability to blank out days which say "this is a day for lounging around in my pants, I don't care how much someone wants me to work today, I've got a lunchtime beer to finish and some afternoon telly to watch." Or something like that.
Anyway that's what I'm aiming to do, it's a bit more grown up than running around like a headless chicken.
If I can't get around to updating this website – at the very least with details of what projects I'm involved in, and who with, and where they're being performed etc – then I'm doing too much.
So, a quick run-through of the year:
I wrote music and generally helped with a lovely project on the East Durham Coast, called 'Everything There Ever Was' and there's a short film of it
HERE
.
Commoners Choir's main projects, apart from gigs and festivals all over the place (The Tolpuddle Martyrs Festival and the Wigan Diggers Festival were particularly fitting and fun), were the 'More Than A Mouthful' tour (there's a short film of the tour
HERE
) and our participation in the Great Exhibition of the North. There's a film of the GET North project, from process right through to the finished performance with over 100 people at The Sage, Gateshead.
I worked with Red Ladder Theatre on the magnificent 'Mother Courage' which ran for a month in an old warehouse in Leeds. It was a joy to be part of it all, following Pauline McLynn's shabby cart round the dusty space, singing along with the community chorus. Beccy Owen arranged the tunes I'd written, Rod Dixon directed the play, but really it was a truly collaborative effort from all the cast, crew and chorus. (And Chris the Red Ladder producer who keeps quiet at the back and makes sure everything goes to plan...).
I've begun working with writer Sarah Woods on a musical for innovative London-based theatre company Cardboard Citizens. It's based on the reminiscences of the late great Heathcote Williams. I'm overjoyed to be part of this, though it won't be realised (and touring) until 2020.
I've also curated a series of conversations with various artists from different disciplines who base a lot of their work on social justice issues. The series was called 'Art As Activism' and was basically six two-hour conversations with some incredible artists. It's the last one of the series this week and when it's done I'll write properly about it all. The whole thing was made possible by Slung Low at their South Leeds base The Hub, as part of their Cultural Community College.
I've started work on a project about running, with theatre-maker Daniel Bye. Trying to create something that provokes and prods and pulls at the reasons why people run, looking at themes of escape. A sort of philosophy of running, which will be part-performance, part-discussion, and part-run. Possibly.
I did a lot of work on a book I really want to write about the quietly-legendary fell and mountain runner-cum-punk rocker, Gary Devine. A sort of great underdog story about a young lad with a mohican haircut and an obsession with ridiculously loud music who ends up beating the best fell runners in the country to become the British Fell Champion. It's a great story and I've done all sorts of research and interviews to make it happen. All I need now is a publisher.
Right, what else? That might be all for now. Oh, there's the 'Visionaries' book. I'll write more about that next time. I have to dash, have to get my 8-year-old to the local athletics club and then head off into Leeds for a Choir rehearsal...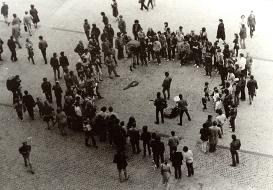 "

The individual interests me more than what he makes; because I've noticed that most artists only repeat themselves.

" (Marcel Duchamp)